WHAT WE DO
Garibaldi Supply Co. is a sales and marketing agency that represents innovative high-quality brands. We provide sales, service, and marketing expertise to an extensive network of retail stores in Western Canada. We specialize in outdoor, ski, and athletic products.
At Garibaldi Supply Co. we differentiate ourselves from the pack by really knowing our retailers business and treating them as business partners. We help them embrace a multichannel approach to sales that produces a seamless consumer brand experience. The backbone to this is expertise in training, marketing, merchandising, events, and understanding all sides of the consumer buying cycle. This approach has allowed us to successfully build brands with our retail partners and achieve tremendous success together.  At Salomon, J.P. has been the face of the brand for BC/Yukon for footwear/apparel/accessories/bags for 18+years and in that time has helped grow the brand into an industry leader. We are always on the lookout to represent new and exciting brands. We welcome all inquires for our services. Please fell free to contact us.
Industry Praise
Dave Deasley

,

Preseident, AMER Sports (1994 - 2020)

Over the last 25+ years as President of Amer Sports Canada ( Salomon, Atomic, Wilson and Suunto ) I have worked with many sales representatives across the country. A quality sales representative is critical to the success of your company and the brands they represent. They must have the professionalism and passion to deliver your message to both the customer and more importantly to the consumer. 

Over the last 15+ years I have witnessed this in J.P. Mcleod. His dedication to the business, to the customer and the consumer is second to none. J.P. is exactly what you look for in a sales agent to drive your brand and sales in the area. He is a true professional managing the business and building the brand in a first class manner. He understands what it takes to elevate the brand in both the customer and consumer's eyes. 

I would highly recommend J.P. to represent your company to develop the brand and sales in this region. 
Ross Hooker

,

Western Canadian Sales Manger, Salomon (1996 - 2020)

For the last 16 years, J.P. has been instrumental in the success of Salomon Footwear & Apparel in British Columbia. Throughout my tenure, he proved himself to be a true sales professional possessing not only first-class presentation skills and market knowledge, but also the capability of developing solid relationships, trust, and loyalty within our dealer network. J.P. would be a tremendous asset to any brand that fits the scope of his agency.
WHY GSC IS DIFFERENT
People First Approach
At GSC people come first.
We embrace hard work and active living.
Garibaldi Supply Co. has close to 20 years of agency experience and prides itself on fostering long lasting business partnerships. "Representing premium products is a true pleasure, but the really rewarding part is the lasting friendships and business partnerships I have made with my network of retailers."  As an experienced agent, J.P. has learned to treat his retailers not as customers, but as business partners.  "I want my customers to view me as a business resource and someone they can trust and depend on."  Our goal is to help our retailers grow our brands by providing them with a complete package of professional services that they can depend on.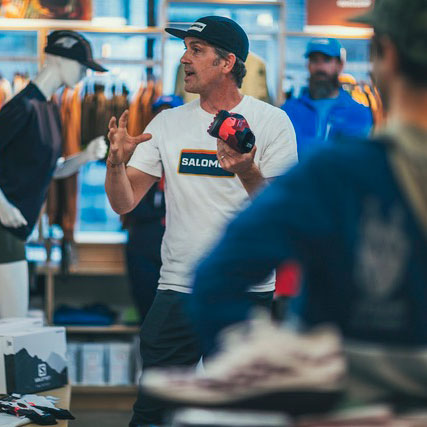 J.P MCLEOD
Founder and Agent Principal
Proudly born and raised in BC, J.P. has spent his entire life exploring Western Canada by ski, water, bike, and foot. J.P. has a true passion for mountain sports and the friendships that come with them. As an accomplished skier and former bike/hike guide, J.P. has worked in multiple countries around the world, but his true passion for the outdoors lies right here in Western Canada. When J.P. is not working, you'll catch him mountain biking, climbing, skiing, hiking, or doing something outside with his family and friends.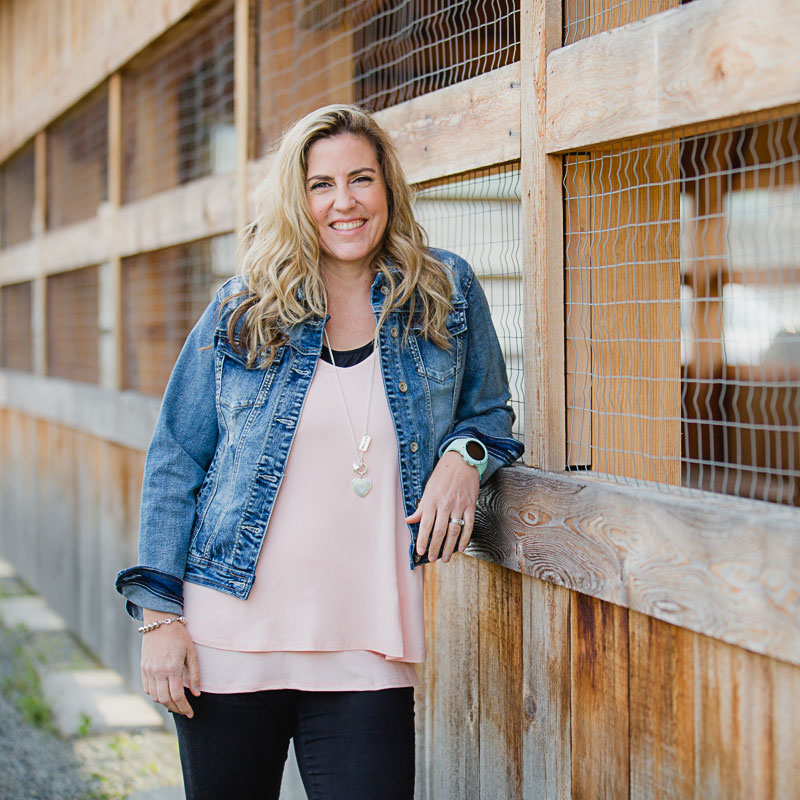 CHRISTINE MCLEOD
Training and Marketing
Christine has a lifetime of retail experience from her days as the store manager at The Gap in Montreal, to the Director of Retail Training with Intrawest and Whistler Blackcomb. Nowadays, Christine's passion is training and connecting with people to help them find their highest potential.  Christine brings a wealth of social media and training expertise to Garibaldi Supply Co.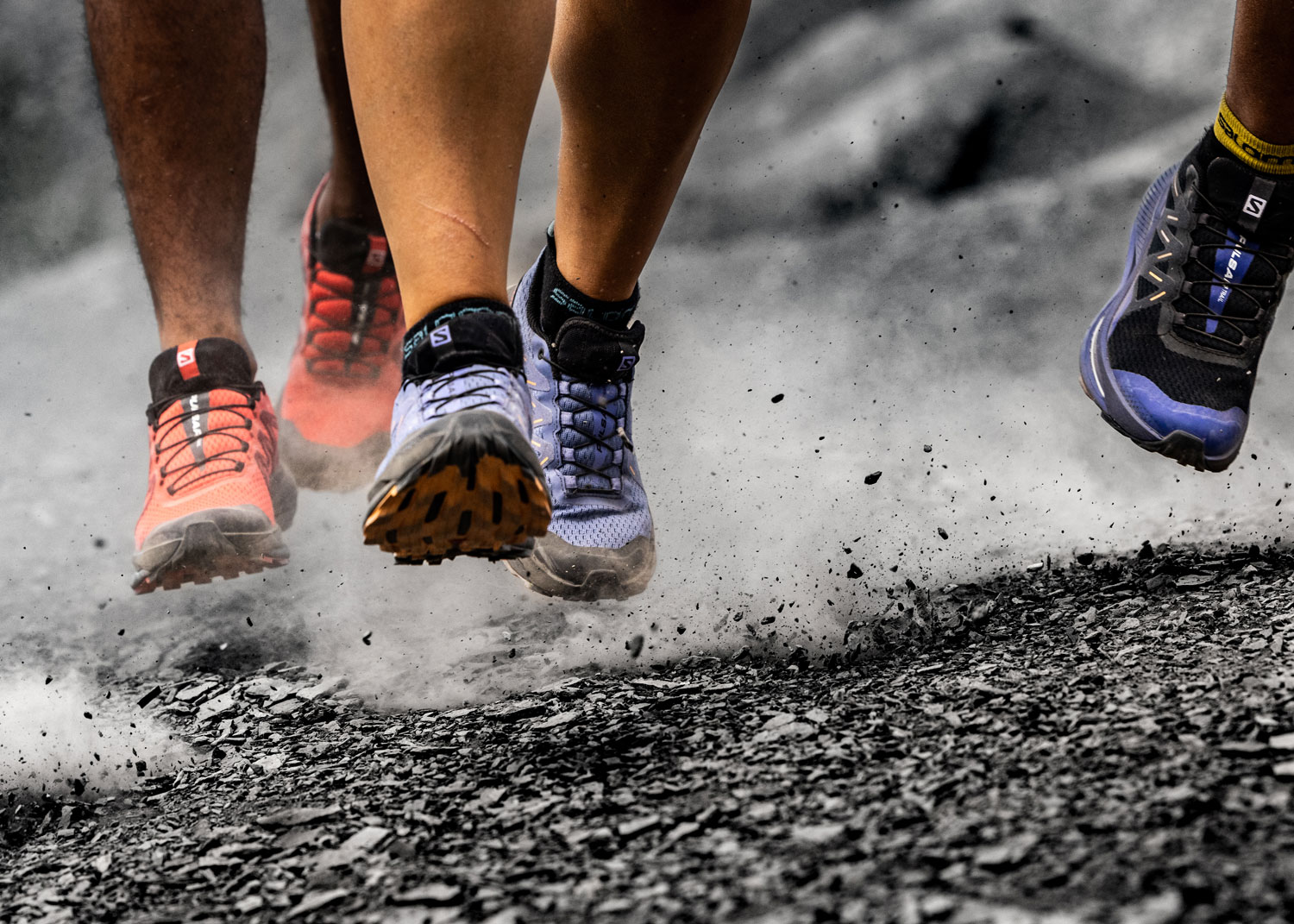 Clare Wilkes
Salomon Epi-Center Lead
Clare is originally from the UK, and first worked for Salomon at the Salomon Whistler store back in 2006. After working in the travel industry honing her sales and service skills for almost a decade, she made the move back to Canada, and transitioned to the outdoor retail industry where she managed the Vancouver Running Company for 5 years. As our Epi-Center Lead, Clare's main focus is to promote and elevate the Salomon consumer experience wherever the consumer interacts with the brand. You'll see Clare at our demo events, races, trade shows, in stores training staff, and throughout the Vancouver/Sea-to-Sky marketing the brand.
Building Brands through consumer activations
Shows & Events
Our goal is to help our retailers grow our brands by providing them with a complete package of professional services that they can depend on. Our dealers always comment on how much they appreciate us making the buying process easy and professional, whether its in our showroom, at a trade show, or other.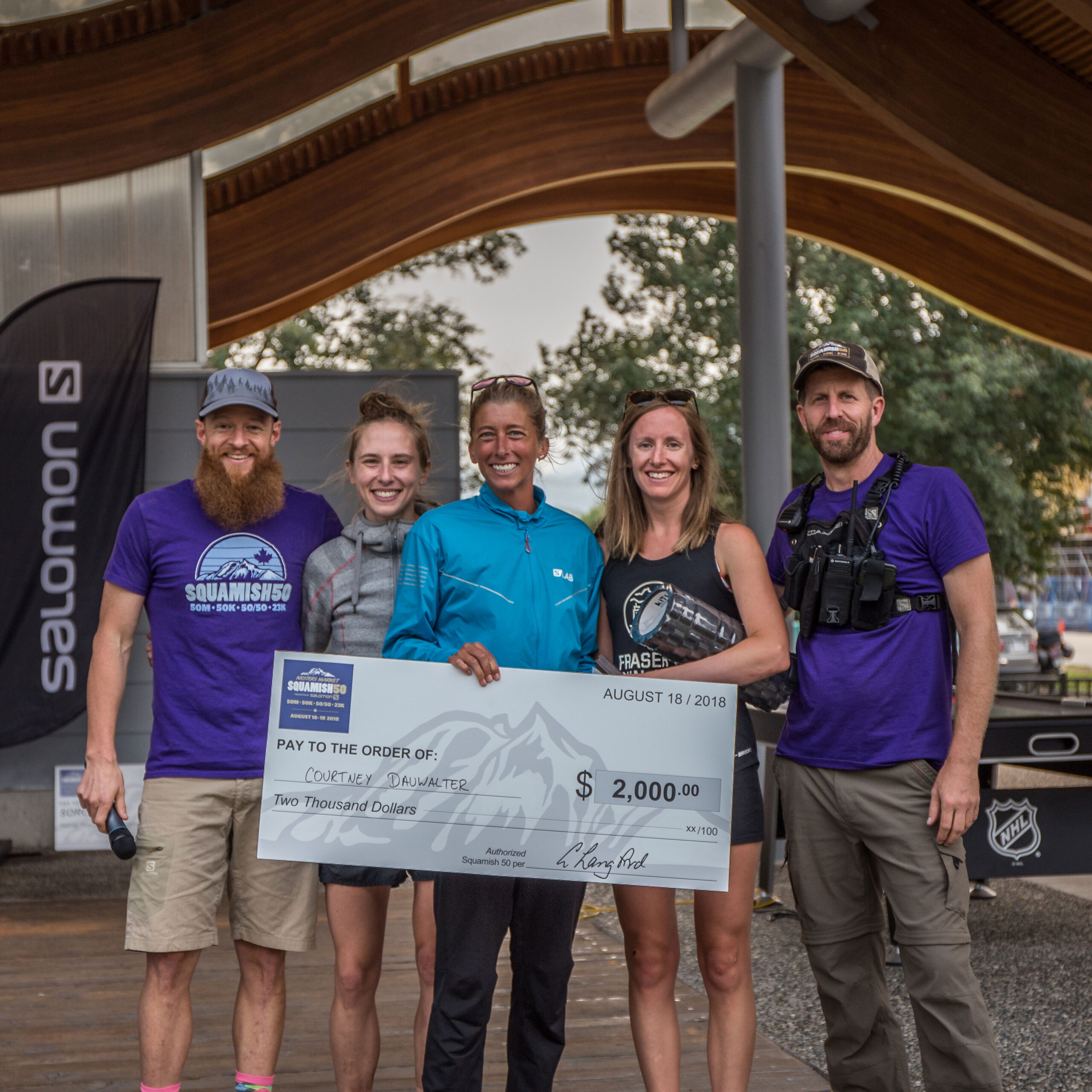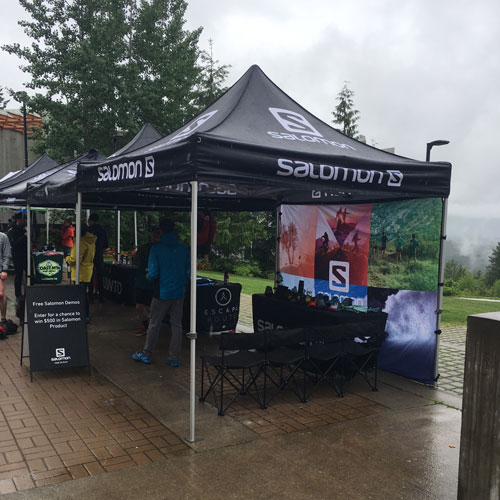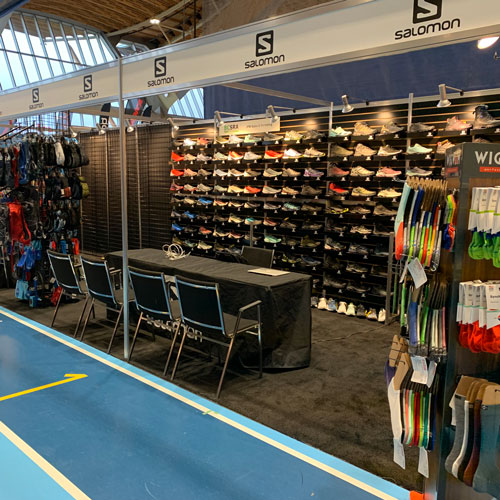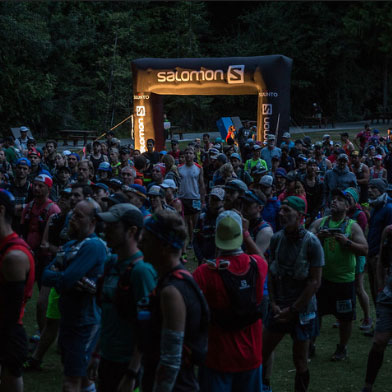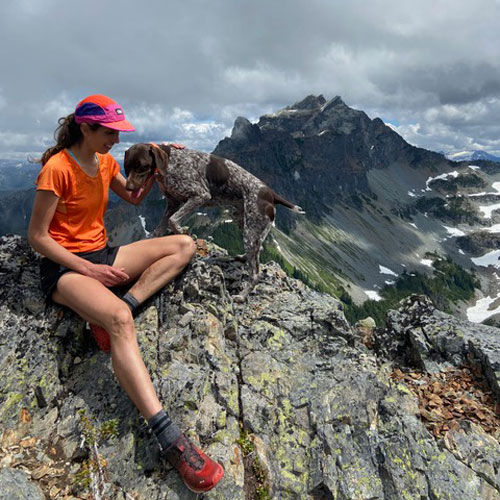 Anne-Marie Madden
Trail and Road Runner, Vancouver, BC
Salomon
Anne-Marie Madden is a trail and road runner based in Vancouver, BC Canada. She has been running trails since she was a teen. She runs races ranging from 5km on the road to 100km on trail. Her biggest goal for 2022 is tackling the Western States 100 Mile in California in June. This will be her first attempt at the 100 mile distance. Salomon is always at the forefront of innovation and development of sports gear. They have designed a wide range of different shoes tailored for specific types of ground. The gear is comfortable and functional which is key when racing any distance. Most recently, I am thrilled to have won a golden ticket to the 2022 Western States 100 Miler. This race will be challenging for many reasons including the heat, the distance and the deep competitive field. I am very much looking forward to the experience.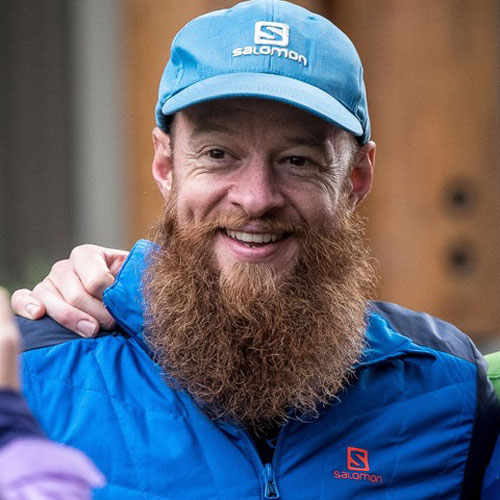 Gary Robbins
Trail running, Chilliwack, BC
Salomon
Now in my 40's my goals are to stay as fit and healthy as possible, to get out into the mountains as often as I can, and to ensure I share and develop that passion and love of the outdoors with my family. Over the years I've raced around the world, and I even won a few and set some course records too. Surprisingly enough I still hold the course record at the HURT 100 mile race in Hawaii, which I set over a decade ago in 2010 and then bettered it again in 2013. Salomon make some of the best gear on the planet, from running, to skiing and I've been honoured to have been supported by the brand now for over ten years. Biggest challenge? Finishing my first ever expedition race in Australia in 2007 at the XPD (750kms) ranks right up there. I guess also finding the motivation to attempt to toe the line at the Barkley for 6 straight years was right up there as well.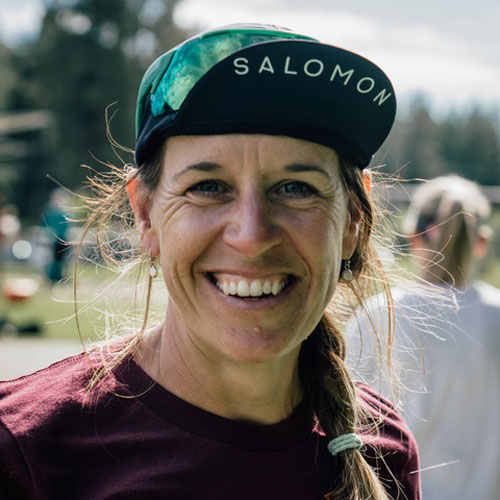 Rene Unser
Trail Running, Kelowna, BC
Salomon
For almost two decades, Rene has been coaching athletes from all over the world and was the first to start coaching trail running clinics in the Okanagan Valley. Her passion for the sport motivated her to launch a trail race series in 2012, as well as start coaching mountain running camps. PACE Trail Runs is now considered one of BC's most popular and successful trail race series and comprises of four races: Nimble Bear, Wild Horse Traverse, Broken Goat & Wandering Moose. Rene has participated in over a dozen stage races in her career, including nine times in the Transalpine Run, an 8-day, partner stage-running race across the European alps, placing top three several times with an international field. She also enjoys skiing, climbing, cycling and most recently bike packing with her husband. Community is high on the list of priorities for Rene and since 2012, she has helped contribute over $127,000 for charities and trail advocacy.
SUBSCRIBE
For Updates
Be the first to know about industry update, sample sales and more.